Interested in finding the cheapest coffee in downtown Vancouver? Here's your list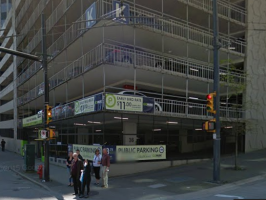 Here are some cheap parking right in downtown Vancouver, BC:
Depending on where about downtown Vancouver you're located each of these 10 options would be great for you. If you're looking for monthly parking, these downtown Vancouver parkade offers monthly parking offers as well competitively.
Namely the top 3 also offer the cheapest for monthly parking in downtown Vancouver.
Here's the list of the cheapest parking in downtown Vancouver. (maybe not the cheapest but cheap parking anyways).
Pictures are taken from Google using Google maps street view. Sorry, as much as we like you guys, I'm not about to hop to 10 different locations downtown just to snap a picture when we can take it on Google equally as good. Go Google!
1. 1237 Davie Street:
A little out of the way but a lot to save. Parking is only $70/month at 1237 Davie Street. An ideal long term parking for deal seekers.
This parking spot is very near to Sushi Bar Maumi in Davie Village on our list of the best sushi in Vancouver so you can enjoy sushi after a day of work. Another perk to choosing this as your long term parking location is it's right beside a grocery store so you can pick up grocery on your way home. How convenient!
For hourly parking consider 843 Seymour Street for cheaper and better location to Vancouver's downtown core. Still this is cheap downtown Vancouver parking with many perks to convenience which is why this is listed first for cheap parking in Vancouver. Get a deal!
$4/ Hour
$70/Month
Full address (for your GPS): 1237 Davie St, Vancouver, BC V6E 1N4
Entrance is on the right if you turned into Davie from Bute street. It's on your left if you turned into Davie from Jervis Street (going the other direction)
2. 930 Seymour Street:
This location is ideal for monthly parking solutions. This is likely the cheapest downtown Vancouver parking you can find for the location. The price is only so because of an ongoing promotion.
930 Seymour Street is fairly convenient location closer to downtown than the West End Vancouver. It's near Staples for your office supplies should you be running low on printer ink (maybe from printing this list of the cheap parking in downtown Vancouver). It's also near a some good cafes (but where are you now in downtown Vancouver? Here's the best Cafes in Vancouver.) Parking is cheap though at least.
$115/month
No hourly parking
Full Address: 930 Seymour St, Vancouver, BC V6B 1B4
3. 900 Howe Street:
Located right in the center of the Downtown core, this is one of the cheapest parking in downtown Vancouver for the location. It's an excellent monthly parking location if you're looking to get near your centrally located office at the TD building. The pricing is more than most other parking locations because it's right in the heart of downtown.
This parking location is very central in downtown Vancouver. You're a block from Granville street if you plan on parking on Fridays after work. It's right next to UBC Robson where you'll frequently find food trucks out which makes a good bite on your way back from the office to your car. There's coffee and pizza nearby too.
This is a great parking location but slightly at a premium. If you value your convenience and walk time then it'd be a good trade-off but maybe you prefer your morning walk in downtown Vancouver with coffee and croissant (talking about croissant, here's the list of the best bakery in Vancouver) in hand while you hear the bird chirp and the construction growl?
$5.50/hour
$200/month
Full address: 900 Howe St, Vancouver, BC V6Z 2S9
4. 843 Seymour Street:
An excellent solution for hourly downtown parking. You'll be paying $2.50 an hour for parking in the heart of downtown. Certainly one of the cheapest hourly parking in downtown Vancouver.
This is absolutely the best cheap parking in downtown Vancouver for those needing cheap hourly parking in downtown Vancouver. The parking spot is located about 2 blocks from Robson Street where the restaurants are. It's also near Dunn's Famous which happens to be on our list of the best poutine in Vancouver for none other than their smoke meat poutine. (Dunn's Famous is famous for Montreal style smoke meat). Consider this hourly parking spot for catching a bite at Dunn's. Conveniently near to Orpheum theatre and Nester's for grocery run.
$2.50/Hour
Full address: 834 Seymour St, Vancouver, BC V6B
5. 969 Burrard Street:
Also known as First Baptist Church, this parking location is centrally located near UBC Robson and Sheraton. You can take a skytrain to downtown Vancouver, Waterfront station or walk there in a few minutes. The location is also about 10 minutes walk to English Bay and accessible to Yaletown by the Canada Line skytrain from City Hall station. This is our preferred parking location for the pricing and locality.
This cheap downtown Vancouver parking spot is just a little out of the way but very conveniently besides the Robert Lee YMCA for gym goers. Perhaps stop by before or after work for a brief workout or fitness class; apparently, working out in the morning provides more energy and mental agility throughout the day. If fitness is not your bid, you're a block south from a grocery store and a block east will find you Tim Horton's.
Entrance is just before First Baptist Church as pictured.
$4/Hour
$135/Month
Full Address: 969 Burrard St, Vancouver, BC V6E 1J1
6. 311 W Hastings:
This parking location is a bit towards the East of downtown by Gastown but still centrally located and a good parking spot for $2/hour.
It's an outdoor parking spot on the cusp of Gastown which makes it a cheap hourly parking spot in downtown Vancouver if you planned on dining in Gastown. Maybe park here as you dine at Al Porto Ristorante on our list of the best Italian restaurants in Vancouver. Other nearby attractions includes the Revolver Cafe and the infamous "Meat and Bread". Effectively, it's a good parking option if you're looking for cheap parking as a visitor to Vancouver for a couple hours downtown. Not the best part of town however.
It's a little hard getting to this parking spot. You cannot turn into it from W Hastings street actually as it's a different elevation. To enter this cheap parking spot in downtown Vancouver, you have to drive through the back street of W Hastings where the back entrance to the shops on W Hastings are. Entry by Cambie Street or Homer Street.
$2/hour
Full Address: 311 W Hastings St, Vancouver, BC V6B 2N4
7. Granville Island:
Lots of free parking and cheap parking located at Grandville Island. If you like to start your day with a nice adventure, artisan coffee, premier donuts (Lee's Donuts which happens to be on our list of the 5 best donuts in Vancouver – for good reason), then you can park at Granville Island and take the water taxi across to downtown (about $5 each way).
Hence this is best if you are making a lifestyle decision and want to enjoy more of your day. Economically, the time you take to get from Granville Island to downtown Vancouver won't be worth the cost savings.
A great solution for tourists or a day trip too to enjoy Vancouver (when it's sunny). Realistically, it's not practical on a daily basis but a perfect solution for those exploring Vancouver for a couple days and looking for cheap parking to roam downtown.
$117/Month
$15/day
$3.50/Hour (Free parking available for 1-3 hours from 7 AM to 7PM for Granville Island visitors)
Full Address: 1535 Johnston St #102, Vancouver, BC V6H 3R9
8.  900 Burrard Street:
We listed Paramount Place parking on our top 10 list of cheapest parking in Vancouver because of it's central location and lower monthly rate.
This cheap parking location in downtown Vancouver is situated right where where the Scotiabank Theater is should you wish to catch a movie after the office. At the Hornby entrance, there's a Tim Hortons and by the Burrard entrance, there's a Starbucks so you have options for your morning coffee. For your grocery shopping, you can stop by IGA opposite the street or maybe grab a Japadog (which is on our list of top 5 food trucks/carts in Vancouver) at the junction of Burrard and Smithe Street after a day's work.
The parking spot is accessible both on Burrard Street and Hornby Street by UBC Robson. It's covered parking.
$5/Hour
$170/Month
Full Address: 900 Burrard St, Vancouver, BC V6Z 3G5
9. 330 Cambie Street:
Very centrally located and cheap hourly rate for parking in downtown Vancouver. The pricing is excellent for hourly parking in downtown Vancouver although 834 Seymour street may be a better option for cheap hourly parking in downtown Vancouver unless you'r visiting this specific area of Vancouver such as picking up coffee from Timbertrain Coffee Roasters (on our list of the best coffee roasters in Vancouver).
As with our earlier mention of cheap downtown Vancouver W Hastings parking, this 330 Cambie Street parking is a good option for day trips cheap parking. It's rather close downtown and right besides the Meat and Bread shop opposite which is Revolver Cafe.
The unassuming entrance leads to a fairly large parking lot behind the building. It's definitely cheap parking for downtown Vancouver area. This isn't the best or safest part of downtown but still acceptable.
$3/Hour
Full Address: 330 Cambie St, Vancouver, BC V6B 2N3
10. 320 Granville Street:
Expensive hourly rate of $6.50 but a fair $130 for monthly parking. The price is good for monthly parking rates.
This parking spot in downtown Vancouver is the perfect parking spot location wise for the Waterfront area right outside the Waterfront station with Seabus to North Vancouver, Canada Line to Richmond, and the Sky train across Greater Vancouver Area. It's a good spot for tourist preferring convenience and security as the parking is gated and indoors.
Entrance is at the corner of W Cordova Street and Granville Street.  You may enter from W Cordova Street or Granville Street.
$6.50/Hour
$130/Month
Full Address: 320 Granville St, Vancouver, BC V6B 0G5
Monthly Parking in Downtown Vancouver:
Hope these help you find your parking options in downtown Vancouver. Bellow are the top 5 cheapest monthly parking in downtown Vancouver as well.
1. 1237 Davie Street: $70/month
2. 930 Seymour Street: $115/month
3. Granville Island: $117/month
4. 320 Granville Street: $130/month
5. 969 Burrard Street: $135/month
Good City Parking:
Lastly, in case you wanted some city parking, here are some good parking spots to watch out for:
Vancouver Library – Free for Library visitors
Granville Island – Free parking for visitors.
These are best for visitors to Vancouver. There are no economical longer term street parking options (most have limitations to the # of hours) unless you use the meters which then it would be better to get a monthly parking pass from one of the options mentioned earlier.
Parking in downtown Vancouver is a peculiar art, central downtown Vancouver parking by Waterfront Station can eat $8 every hour whereas to walk only a block or two later.
Even then there are great parking deals to be had that will save you hundreds over time. It isn't a perfect market and there isn't perfect information so we hope to help you save more with your parking on VancityAsks.com by revealing the best deals in Vancouver downtown parking and the cheapest Vancouver downtown parking available by hourly or monthly rate. Due to the constant changing rate of parking prices by supply and demand in downtown Vancouver, we will update the list periodically.
It's a quick list which you don't need to look too long at; just enjoy the savings.
Resource for cheap parking in downtown Vancouver:
We gone through the complicated lists for you although here are some more resources you may be interested with:
http://www.bestparking.com/vancouver-parking/
https://advancedlots.myparkingworld.com/ADV/en?latlng=49.2827291,-123.12073750000002&q=Vancouver%2C%20BC%2C%20Canada&a=#details=52,9149
http://vancouver.ca/streets-transportation/find-parking.aspx
The resource mentioned above allows you to plug in the specific hours and days that you'll be looking for parking in downtown Vancouver and it'll help you to calculate the estimated costs of parking in downtown Vancouver. Quite a useful tool if you want to browse through a whole lot of options.
Thanks for reading about Cheapest downtown Vancouver parking on VancityAsks.com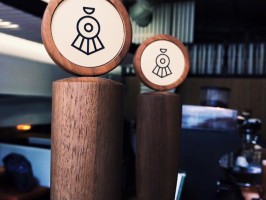 Updated September 21, 2016: VancityAsks is your source for reliable recommendations, locally and manually curated. We genuinely endeavor to find the best of Vancouver – hence we try to minimize bias across all our list. We hope to save you time; helping locals rediscover their amazing city and visitors to find the best Vancouver has to offer. To maintain the validity and accuracy of our content; we review/edit/update our content from time to time.
We true Vancouver locals always enjoy a good cup of coffee. There are cafes in every corner of Vancouver. Everyone one of them are great in their right but when you want to find the best "MUST-try" cafes in Vancouver, here's where you look. We've highlighted these establishments for their interior experience and phenomenal Vancouver coffee. These are also some of the best cafes in Vancouver to stick back, enjoy a good cup of Americano, and dive into a book, paperwork, or let your mind wander. (If you're privileged enough, make sure to visit them for your daily coffee runs…only if you appreciate luxury for a small price. $2.75 is a nominal cost for such enjoyment and the productivity from a good cup of coffee. (not to forget, the hipster vibes – who knows you may be more creative at work?)
Here are VancityAsks' TOP 5 picks for the best cafes in Vancouver to try (subject to improvements and updates). If you're a local, it would be a shame not to try these local cafes. If you're a tourist, experience a local's unique appreciation for good Vancouver coffee. You can understand a lot about a city by their food scene; some of these cafes are also conveniently located near tourist attractions, points of interest, or neighborhoods hence you'll find a few cafe stops recommended in 48 hours tourists itinerary. (Some activity ideas if you're visiting Vancouver for a brief lay-over upon arriving in Canada. Itinerary assumes you arrive on an international flight in the morning/afternoon however you can easily adjust the schedule to your time of arrival and cherry pick your choice of activities. The activities plan are fairly economical; we've tried to incorporate as much of a local experience as much as possible to provide a solid insight to Vancouver added with your typical touristy activities.)
It was a difficult decision trying to find the best cafes in Vancouver as there are no lack of good Vancouver coffee and cafes but we believe these are absolutely the top 5 MUST try coffee/cafes to try…especially if you're around the area.
Here are some of the BEST cafes in Vancouver:
1) Revolver Cafe: Located in Gastown, Revolver Cafe is 10 for 10 when it comes to espresso. They are known for their coffee tasting events! Quite possibly some of the BEST coffee in the Gastown locality.
Revolver Cafe baristas can frequently be found wearing a beanie.
Yelp – http://www.yelp.ca/biz/revolver-vancouver
Zomato – https://www.zomato.com/vancouver/revolver-gastown-vancouver
Trip Advisor – https://www.tripadvisor.ca/Restaurant_Review-g154943-d2615148-Reviews-Revolver_Coffee-Vancouver_British_Columbia.html
Address – 325 Cambie Street Vancouver, BC V6B 1H7

Revolver Café is not just any café. It has espresso tasting flights. Yes, espresso tasting flights. Go and try their variety of espresso to find which beans you like. Revolver has a huge fan following for good reason.
The coffee is made fresh to order from specially selected roasters across the globe – liken to your exclusive LV purse (or murse). These coffee are quality-checked and Revolver only serves the BEST coffee. You'll be sure to get wowed by the taste and feel like a million bucks. (possibly – no guarantee). Certainly good coffee that will keep you awake and productive.
Price wise, the cost of coffee at Revolver Café is nominal for the utility you get from such a fabulous cup of coffee. You don't want to miss this. 10/10 MUST try!
2) Milano Cafe: This is the coffee brand I see so often on UBC campus. This coffee roaster supports certified organic and small farms with an emphasis on quality.
Go for their unique espresso bar and try the different blends. Milano has several branches but you may wish to visit their coffee lounge at 156 West 8th Avenue.
Yelp – http://www.yelp.ca/biz/milano-coffee-vancouver
Zomato – https://www.zomato.com/vancouver/milano-coffee-roasters-mount-pleasant-vancouver
Trip Advisor – https://www.tripadvisor.ca/Restaurant_Review-g154943-d4853019-Reviews-Milano_Boutique_Coffee_Roasters-Vancouver_British_Columbia.html
Address – 156 8th Avenue W Vancouver, BC V5Y 1N2

Milano café takes 2nd place currently because they also roast their own beans and distribute to UBC. More interestingly Milano Café main branch has a nice espresso bar that's a unique experience. It's a bit out of the way but certainly worth a visit.
This is a larger coffee roaster that distribute their beans far and wide. You may have recognized their coffee at various cafes downtown so give their café a visit and taste it freshest.
Price wise, you'd be looking at $3 for a shot of espresso or $2.75 to $4 for an americano. Certainly worthwhile for the enjoyment at their espresso lounge.
Here's a tip from Holly on Yelp:
"I always get a large, because the medium and small are a little on the skimpy side for what you would usually get if you were at a large chain coffee place. Having said that, there's a good reason the sizes are small – this stuff is strong. This coffee goes down slowly because it's so full of flavour, and by the end you find yourself way more alert and energetic. It definitely gets you going. "
3) Trees Organic Coffee Roasters: Trees Organic is a new addition to our list of the best cafes in Vancouver. Having been enjoying their coffee for several months, their stores are always packed with patrons who enjoy their freshly roasted, single-origin brewed coffee as well. They're also relatively known for their in-house pastries, notably varying flavors of cheesecake. (That rings in at $7.50/slice!) But, let's get back to coffee…this cozy cafe on Granville Street is where you have to visit if you enjoy good coffee. Forget 49th Parallel, Trees Organic coffee beans are even better. (Slightly a notch under Milano Coffee. Revolver Cafe doesn't roast their own beans but procure a variety of unique suppliers; it is still one of the only spots in Vancouver where you can enjoy coffee prepared three-ways.)
They have a frequency card that gives you every 10th coffee free. Reasonably priced at $2.55 for medium size, $2.90 for large, and you should never go small with coffee at Trees Organic, because why would you? Their standard drip coffee comes in medium or dark roast. Trees Organic roasts their own beans much like Milano Coffee and 49th Parallel; the roasting is right at their Granville branch. Mentioned earlier, Trees Organic also only uses single origin beans for their coffee so depending on where the beans come from at the time you savor their freshly roasted coffee, your coffee may taste slightly different month to month. (It's subtle but moderately noticeable. An interesting experiential process to observe over-time.)
A visit to Trees Organic is recommended if you enjoy good Vancouver coffee in a cozy cafe, especially so if you like cheesecake (and willing to spend $7.50 for a small slice.) The main branch is on Granville Street, right outside Canada Line Waterfront station (how convenient.) while another branch is right at Gastown outside the Gastown clock. This is the one on our 48 hr tourist itinerary activity list.
Yelp: https://www.yelp.ca/biz/trees-organic-coffee-vancouver
Zomato: https://www.zomato.com/vancouver/trees-organic-coffee-downtown-vancouver
Trip Advisor: https://www.tripadvisor.ca/Restaurant_Review-g154943-d1008187-Reviews-Trees_Organic_Coffee-Vancouver_British_Columbia.html
Address: 450 Granville St, Vancouver, BC V6C 1V4

Other things to note:  The Granville Street location is just minutes from Waterfront and Vancouver Convention Centre; grab a coffee and enjoy it by the water as you see the furry of activity on the water. (Seabus, Boats, Planes, Cruises, and the occasional Cargo ship.) There is also a nice look-out seating spot at 200 Granville Street above the Waterfront Station, where Denton's and PWC office is. It is no more than 5 minutes walk to Trees Organic Granville.
They say they have the best cheesecake in Vancouver but truth be told, it's "average at best" as many food bloggers/reviewers will share. The gimmick gets a few who haven't yet tried, shelling out $7.50+ for a slice. Best only means something when you truly are the best hence we try to be as honest with our recommendations on VancityAsks. When ratings goes to "votes" it's rarely accurate but a marketing ploy; all our highlights on VancityAsks are manually and locally curated. Go for their coffee but do yourself a favor and skip the cheesecake.
4) 49th Parallel Coffee Roasters: If you haven't heard of 49th Parallel Coffee Roasters, you're likely either new to Vancouver or the coffee scene in Vancouver. 49th Parallel Coffee is a Vancouver coffee icon whose beans are also used in various cafes nationally.
The ones I've tried were too mild for my liking personally. Also, you may like to know it's the same company that spun off Lucky Donuts arguably the BEST donuts in Vancouver.
Go ahead. Treat yourself. Go step into their Kitsilano store at 2198 W 4th Avenue and sip  a freshly brewed cup of coffee with one of their unique Lucky Donuts like Creme Brûlée or maybe an apple bacon fritter? You deserve it. If you're around the area you can also pop by their Main St. store at 2902 Main St.
Yelp – https://www.yelp.ca/biz/49th-parallel-coffee-vancouver-6
Zomato –  https://www.zomato.com/vancouver/forty-ninth-parallel-cafe-luckys-doughnuts-kitsilano-vancouver
Trip Advisor – https://www.tripadvisor.ca/ShowUserReviews-g154943-d7297661-r243168296-49th_Parallel_Roasters_Cafe-Vancouver_British_Columbia.html
Address – 2198 W 4th Avenue Vancouver, BC V6K 1N6

5) Coal Harbor Cafe:
Acceptable Coffee but amazing view right at Canada Convention Centre makes for a nice sit in café. They also serve Thomas Haas bake goods and a variety of sandwiches. You can also typically catch a special daily deal in-store like a croissant and coffee for $3.40.
They don't have power plugs for your laptops though. If you were hoping to enjoy the view and get some work done, make sure you have your batteries fully charged. WiFi is unsecured publicly accessible WiFi which can get slow.
The view though once again is amazing. Sit there with your coffee in hand and watch the sea planes land and take off by Coal Harbour or catch a view of North Vancouver. They don't have a Zomato or Yelp listing but it exists! You got to walk towards where it says Port Metro on the Google maps.
Zomato – https://www.zomato.com/vancouver/coal-harbour-cafe-coal-harbour-vancouver (Coal Harbour Cafe has two branches one at 1055 and the other at 999. The 999 is better than 1055 although Zomato doesn't have a listing for 999 by Canada Place docks)
Address – 999 Canada Pl, Vancouver, BC V6C 3E1

More Options to consider:
Once again, leave your suggestions bellow and we'll shake things up base on feedback. VancityAsks.com is community based list. Your call. Quite possibly the most controversial decision you'll make today so think carefully. Coffee is always a difficult topic.
Here are some that come to mind:
(1) Creme de la Crumb – Located right by Waterfront station, 200 granville street, Creme de la Crumb is a convenient location, nice communal tables, and good coffee
As you can tell, we've intentionally left out the franchise options like Blenz and Starbucks on our list.
Lists of Updates:
September 21, 2016 –
– Removed TimberTrain Coffee Rosters from #4.
– Moved 49th Parallel Coffee Roasters from #3 to #4.
– Added Trees Organic at #3. Remarkable coffee
– Best Cafe in Vancouver for #1, #2, #5 remains unchanged.
– Former description for Timbertrain Coffee Roasters bellow
4) Timbertrain Coffee Roasters
With a name like that, you already know the coffee is going to be hipster good. Timbertrain Coffee Roasters is an artisan coffee roaster. It's as good at 49th Parallel but slightly lesser known in Vancouver. Make no mistake however, they are highly acclaimed for some of the BEST coffee in Vancouver…hence why it's on this VancityAsks.com list.
"Timbertrain Coffee Roasters is committed to the fundamentals and the science of brewing perfection into each cup of coffee we serve."
Yelp – http://www.yelp.ca/biz/mancakes-bakery-vancouver
Zomato – https://www.zomato.com/vancouver/timbertrain-coffee-roasters-gastown-vancouver
Trip Advisor – https://www.tripadvisor.ca/Restaurant_Review-g154943-d5068132-Reviews-Timbertrain_Coffee_Roasters-Vancouver_British_Columbia.html
Address – 311 W Cordova Street Vancouver, BC V6B 4K2

Any cafe that roasts their own beans immediately get a notch over others. Timber Train nestled in downtown Vancouver with passionate owners who enjoy good coffee and company. If you're looking for a delicious, fresh coffee then Timbertrain Coffee Roasters is where you ought to go.