Finding the right real estate agent in Vancouver…
Picking the right real estate agent is a critical decision. Whether you're buying or selling your home, you're typically dealing with transactions upwards of 300,000.  You need a reliable Vancouver real estate agent. It is very easy to be misled by bad advice of real estate agents resulting in significant financial losses. (Beyond the licensing there is little quality control or practice to standardize practice of individual brokers, it's a rather fluid market.)
It's undeniable that integrity should be a required trait with real estate agents but unfortunately you'll come across your fair share of real estate agents who only care about their pockets. It seems all too common for real estate agents to provide advice and post listings to their advantage. When there are thousands of commissions on the line, unfortunately some individuals put aside their values.
There are many ways that a real estate agent can be evaluated. You want a realtor who's experienced with the Vancouver community hence familiar with your property and showing it. You also want a Vancouver realtor who's professionally connected making it easier to sell or buy your Vancouver home. Among other things you may want a real estate agent who's able to market your property beyond listing it. These are all worthy considerations when trying to find a real estate agent in Vancouver but in my humble opinion, what tops the list is their character and integrity. This is further highlighted by the recent scandals with New Coast Realty. We've still considered the points mentioned above and more in our deep reaching inquiry to find the best realtors in Vancouver; the best our city has to offer.
What we looked for in a Vancouver real estate agent:
This is why we've set forth to finding a list of the best real estate agents in Vancouver. The list consist mostly of realtor members in Vancouver who have portrayed excellence in their craft and importantly integrity with business dealings. These are people who have a record of integrity and a reputation to hold, people whom you can trust with your business and real estate transactions. Whether you're looking to buy a home in Vancouver or sell a home in Vancouver, I'd suggest you approach either of these realtors to find one that can help you best. Integrity should be rewarded, don't you think?
Without further ado, here's our round up of the best Vancouver real estate agents. If you're looking to buy or sell a home in Vancouver, these are good bets you can take. (Honesty and integrity is always important but especially cannot be understated when looking for a real estate agent Vancouver)
5 Good Vancouver Realtors you can count on:
1) TBD
2) Mike Dente Vancouver Real Estate Agent: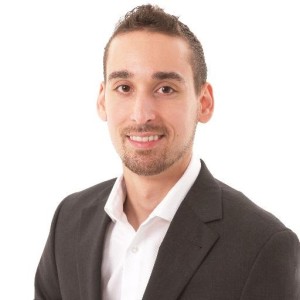 Mike Dente is a born and bred Vancouverite who is now a 
Vancouver real estate agent after completing his education at Sauder School of Business. Having lived his whole live in West Vancouver, this gives Mike an unusual advantage with this locality; buyers/sellers will appreciate his commitment, contacts, and knowledge of the North Shore real estate. Despite his experience in the North Shore, Mike serves clients across the greater Vancouver with the same diligence and integrity for which we have ranked him #2 on our list of the best realtors in Vancouver.
Mike is part of the Dexter Realty brokerage team while operating as a personal real estate agent in Vancouver, enabling him extensive support and specialized expertise as part of a leading brokerage firm in Vancouver.
Keep in mind that all real estate agents featured on our VancityAsks.com list are extensively checked. We try to get to know the brokers values and track record. Another point as we emphasized earlier, that honesty and integrity are the most important traits to find in a realtor. This is the reason Mike is the #2 best Vancouver real estate agent who resonates these same values of honesty and integrity. The Vancouver real estate agent also emphasizes on customer service and integrity.
Mike is however several years newer to the real estate field relative to the other heavy weights on the list. However, from our brief interaction with Mike, you get the impression that this determined realtor cares about his clients and experienced for his time in realty. As the icing on the cake, Mike emphasizes his interest with providing after sales support and building relationships. If you need a realtor in Vancouver, it's hard to go wrong with giving Mike a chance.
Address – 1399 Homer St, Vancouver, BC V6B 5M9
Contact (Phone/Email) – 604-354-1084
Verified Review – "I've known Mike for a few years now and he has been helping my fiancee and I find a new home. He's been absolutely wonderful to work with! He really listens to what we want and goes out of his way to show us all our options and make sure we fully understand the process. He's extremely reliable and I know we'll be able to find the perfect home with his help!"
3) Pete Shpak Vancouver Real Estate Agent:
Pete leads the Vuppie Real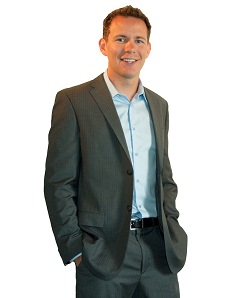 Estate team and holds extensive industry knowledge with years of experience. Pete's clients know him as a man who works tirelessly to provide proper representation whether when buying a Vancouver home or selling.
With his track record, experience, integrity, and personality, Pete has gain quite the reputation as a go-to Vancouver real estate agent. Pete's real estate services combines integrity, customer service, and experience to serve his clients. Read consistent feedback from clients noting his first-grade customer service, care, and follow-up help.
Address – 100 – 856 Homer St Vancouver, BC V6B 2W5
Phone # – 604-220-7490
Verified Review – "From the moment we first met with Pete to the moment we closed the deal on our first home, we felt as though we were his only clients. His attentiveness and desire to fulfill our needs was beyond impressive and made the entire process, which could have been stressful and tiring, comfortable and enjoyable. Pete's high level of service and knowledge combined with his charismatic personality made him a joy to work with. We wouldn't have wanted to deal with anyone else and we already know who we will be calling when it comes to selling our place.
4) Charlie Kiers Vancouver Real Estate Agent: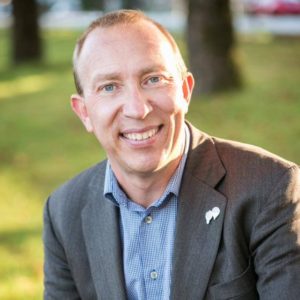 Charlie Kiers is noted as one of the industry leaders in Vancouver real estate. Respected by other real estate agent as a man who works tirelessly for his clients and equally passionate about leadership and community involvement, Mr.Kiers has rightfully earned an impressive reputation in Vancouver real estate.
Charlie operates his real estate business with integrity as all the other realtors listed on our best Vancouver real estate agent list. The man is also highly networked and connected (don't know how but apparently I have him on LinkedIn too). This helps his clients by providing a comprehensive realty solution.
If you're buying a home, expect Charlie to go the extra mile researching the ideal homes for your choosing and then walk you through each tour. Some of his clients have noted as many as 15 viewings (don't worry, if you don't have the time for this many viewings, just let Charlie know – he's attentive to his clients' needs.) For those looking to sell their Vancouver home, Charlie has significant experience with real estate sales in Vancouver including negotiating, promoting, network usage, and problem resolution should a matter arise. It is so important to have the right realtor to guide you through this complicated process and especially useful to have their experience if a complicated situation comes up. We've listed Charlie as the #4 best real estate agent in Vancouver for good reason though some of his clients think he should be 1st (it's taken though).
Address – 2899 Commercial Drive Vancouver, BC V5N 0A6
Phone # – 604-897-3559
Verified Review – "Charlie did great work for me, he is tireless in his efforts to find his clients the perfect home. Couldn't be happier in my new place, and without Charlie I would still be renting! A huge help to a first time buyer, a friend and a great resource. Thanks Charlie!"
5) Elliot Tan Vancouver Real Estate Agent: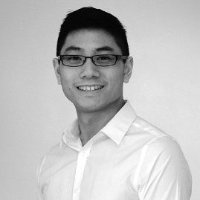 Elliot Tan has varied experience with Vancouver Real Estate. In his career as a real estate agent, Elliot has worked on several brokerage and is currently with the Bryant and Lasko Real Estate team. Elliot also brings experience as a previous Mortgage broker and has helped numerous individuals with investment properties.
As a genuinely real estate broker with a strong work ethic Elliot tries to help his clients' in their best interest. You can expect good real estate services from Elliot. Realtors talk about providing after-sale support, but Elliot has a proven track record of providing extensive after-sale support.
Address – 3195 Oak Street Vancouver, BC V6H 2L2
Phone # – 604-209-2525
Verified Review – None Available. (Up for re-consideration.)
The importance of a good Vancouver realtor:
As a further emphasis on the importance of choosing the right real estate agent (and the propensity for bad real estate agents). I can recall a personal experience from family who engaged a Vancouver real estate agent while still yet in Toronto. They trusted the realtor to help find an investment property in the tri-cities. The real estate agent recommended a condo and advised against a townhouse that would have been a better purchase investment wise. It was discovered later, the condo offered realty agents a higher commission. The price of the condo has remained about the same since purchasing while the townhouse has similar properties selling much higher from the would-be purchase price. While this individual wanted initially to purchase the townhouse, he was advised strongly against doing so by the real estate agent. This re-emphasizes the importance of choosing a Vancouver real estate broker who will look out for your best interest; a broker who has integrity. As we like to emphasize on VancityAsks.com, true success comes only with excellence and delivering value; it's about the long run beyond the temporary gains. (One may gain a few thousand extra but lose out on their reputation and further business opportunity. After all, it's good to help others) This is why we hope to discover and feature those who strive for excellence in our articles.
We have looked extensively, sought personal recommendations, and believe we have identified some of the best real estate agents in Vancouver. Considerations were given for industry experience, reviews & reputation, knowledge, network, and character. If you're looking for a reliable real estate broker, I encourage you to contact these professional realtors.
The usage of the word realtor in this article denotes an individual's affiliation as a member of the NAR/CREA.
How to choose the right Vancouver real estate agent:
…it's more than sales performance. Here are further readings you may be interested in to find out the importance of choosing the right Vancouver real estate agent. Someone performance as a "top real estate agent" doesn't necessary imply a good real estate agent:
http://www.theprovince.com/business/selling+vancouver+realtor+licence+cancelled+after+allegedly+doing+business+while+under/11647443/story.html
When choosing the right Vancouver real estate agent, consider our list above that takes in to consideration (1) integrity (2) character and willingness to help (3) connections and networks (4) marketing and diligence (5) experience. When you're looking to buy a home in Vancouver, you don't want a Vancouver real estate agent to rush you into buying just to close a deal and get their commission. When you're looking to sell a home, you want a real estate agent who would be able to represent your property best and get the best bid for you! (Which may differ depending on your priorities.) Either ways, you want a Vancouver real estate agent who will take your personal interests into consideration and look beyond the commission and care about you!
Thanks for reading about Vancouver real estate agents on VancityAsks. If you have any questions or comments, please add your voice bellow! Feel free to suggest a Vancouver realtor that you've had experience working with as well.
Best Real Estate Agent Updates:
We make an effort to ensure our content is relevant and recommendations for real estate agents are reliable. As such, we periodically conduct reviews and revisions of the content to ensure the best real estate agents recommended according to our opinion at VancityAsks.com… are reliable, up to date, and accurate.
Here is a catalog of the changes over time. All recommendations are done as impartial as possible seeking truly to find the best realtors in Vancouver.
– October 13, 2018:
(1) Remove Tim Wray from the recommendations: Broker changes (Description Bellow)
(2) Move Mike Dente from #2 to #5: Review
1) Tim Wray Vancouver Real Estate Agent:

Tim Wray is an all around nice guy (but nice guys don't finish last.) Tim carries a friendly and approachable demeanor backed with years of experience. Tim relies largely on referral transactions which speaks a lot about the experience he provides his clients.

We can wholeheartedly say you'll likely enjoy your experience with Tim. Change is hard and especially so when it's something like moving which can cause a lot of stress. It'll be useful to have an experienced real estate agent to help you along and be a professional help. Tim shares that his desire is to make a stressful time a little less stressful; especially with a smile like his.

Mr.Wray arrived in Vancouver almost 9 years back in 2007 and has been working in real estate since. Prior to his real estate experience, Tim, has broad top management experience in San Francisco and London along with large contract negotiations; a realtor has to be a jack of all trades sometimes and a keen eye which Tim has displayed with his work experience. He is familiar with the downtown Vancouver core where his expertise lies. Engaging Tim as your real estate agent, you can expect professionalism, understanding, and honesty. Tim works with Prompton Real Estate Services which makes him a one-stop solution for investment properties.

Much like Mike, Tim shares our believes that a sustainable and profitable business is one that adds value to your customers/clients. It's about creating value and providing great service with integrity. Tim does this for his clients. Tim shares that his mission is to provide such an seamless and wonderful experience that you want to tell your friends because you believe it'll help them. (much like what we're doing here.)

At VancityAsks.com, we spend hours upon hours to verify we have genuinely created the best lists we can. Each real estate agent we featured on this list is thoroughly checked and Tim is no exception.

Address – 179 Davie Street Vancouver, BC V6Z 2Y1

Contact (Phone/Email) – 604-781-5692

Verified Review – "Great personality, amazing detail-oriented & professional service. When you love what you do, it shows… and makes all the difference."